Return to Headlines
GIPS Brings Back Familiar Face to the HR Department
October 4, 2022


A familiar face will be re-joining the Human Resources Department this week!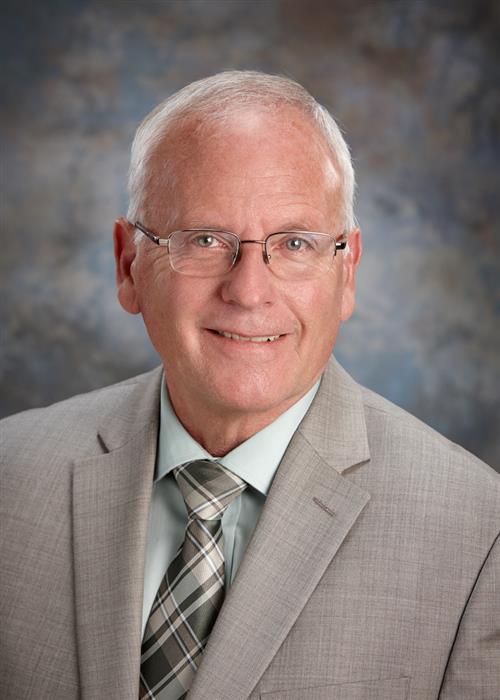 Grand Island Public Schools is pleased to share that Mr. Wayne Stelk will be stepping-in to serve as the Interim Director of Human Resources starting Wednesday, October 5th, 2022.
Mr. Stelk will serve as a part-time co-collaborator of department leadership, alongside Mr. Brian Kort. Opting into a six month, 20 hr./week contract, it will be great to have his energy and leadership onsite to help keep the department moving forward and thriving.


"I can't think of a better way to facilitate the future growth of our HR department than by welcoming back one of our anchors in Mr. Stelk." Dr. Tawana Grover, GIPS Superintendent, shared, "He knows all the good our district has to offer and his storied history with our staff will be a welcome addition as we take our time recruiting and empowering the next great leader for the department. We are happy and grateful for Mr. Stelk's generosity in bringing his time and expertise back to GIPS for the next six months!"


Looking forward to joining the professional space he called home for over two decades, Mr. Stelk shared appreciation for the opportunity to serve GIPS again,


"I made many great relationships during my time with GIPS, and I am fully committed to the district mission. I'm honored to be of assistance again to GIPS."


This transition comes at the heels of Ms. Kristen Irey sharing that she will be moving on to a new professional opportunity.


"It's been an honor and a privilege to serve Grand Island Public Schools as the Chief of Human Capital Management over the last year." Ms. Irey continued, "While saying goodbye is never easy, a new professional chapter is on the horizon and I wish GIPS nothing but the best."


GIPS is incredibly grateful for the service, expertise, and impact Ms. Irey has brought to Grand Island Public Schools.
Stepping back into the director's chair is familiar territory for Mr. Wayne Stelk. For 22 years, Stelk served as the Chief of Human Resources at Grand Island Public Schools. In the summer of 2021 he graciously retired looking forward to those "restful years" of travel. One year later, he finds himself re-energized to join the district again as an overqualified pinch hitter.


Now begins the tall task of finding a new long term leader for the Human Resources Department.
Grand Island Public Schools is committed to finding the right leader for the position. The district has kicked-off a nationwide search that will include evaluating qualified leaders while prioritizing those with experience in the educational sector. Mr. Stelk will certainly play a role in the evaluation process in the coming months alongside district leadership.
In the interim, Mr. Brian Kort will serve as the Human Resources primary point of contact beginning this week.
Candidates interested in the new, dynamic opportunity of leading the GIPS HR department may find the listing and details at GIPS.org under, "Join GIPS".


#WeAreGIPS