Return to Headlines
New Howard Principal Named — Congratulations Mrs. Jessica Schroeder!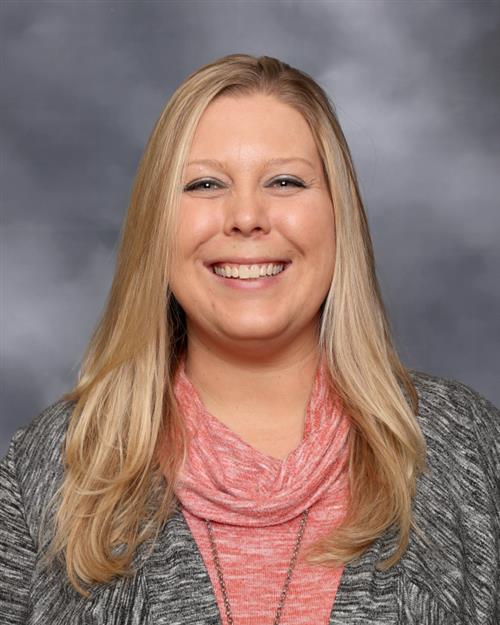 March 15th, 2023
Grand Island Public Schools is pleased to announce that Mrs. Jessica Schroeder will be moving into a new leadership role within the district! Schroeder will be serving as the new Principal at Howard Elementary School. We are always excited when opportunities to advance within the district come to fruition.

Mrs. Schroeder has been a champion of elementary education within GIPS since 2007. She served as an Academic Support Coach at Howard this year and Stolley Park the previous year. She also served as Learning Facilitator at Engleman Elementary and 5th grade classroom teacher at Stolley Park. Schroeder carries credentials from the University of Nebraska Kearney in Bachelor of Arts in Education: Elementary Education K-6, Early Childhood Unified B-3rd, and a Master of Arts: School Principalship PreK-8. Schroeder was also a graduate of the inaugural Tri-City ASCEND cohort in 2021, a program designed to empower upcoming education leaders.

Speaking to her exciting new leadership role, Schroeder shared:
"Howard is an amazing school with outstanding teachers and students. I am looking forward to continuing the incredible work already being done to elevate student achievement."

As a supportive and innovative educator, Mrs. Schroeder has been a voice of both student and staff voice throughout her time with GIPS. Those who have worked with her certainly know the passion and collaboration she brings to her work will be a wonderful fit at Howard Elementary.

Mrs. Schroeder will assume her new Principal role this summer as Mrs. Julie Schnitzler will be retiring at the end of the school year.

To see our home-grown leaders continue making an impact and advancing within the district remains a source of great pride for GIPS.

Dr. Toni Palmer, GIPS Chief of Leadership and Learning, said:
"I am grateful that Mrs. Schroeder has accepted this opportunity. She has maximized every experience, most recently as an Academic Coach and as an ASCEND Graduate to grow, learn, and prepare her for the role of a school leader. I have complete confidence in her ability to maintain and build upon Howards rich culture of diversity, inclusiveness, and high expectations. Her strong relationships, belief in the staff, students and families and collaborative approach will foster a smooth transition."

We are excited to see what the future holds for Mrs. Schroeder and Howard!

#WeAreGIPS