Grand Island Senior High Theatre | 23-24 Season
The Grand Island Senior High Center for Performing & Creative Arts is excited to announce "Disney's Beauty and the Beast" as the 2023 Fall Musical!


Performances will be:

October 26th - Thursday at 7:00 p.m.
October 28th - Saturday at 7:00 p.m.
October 29th - Sunday at 2:00 p.m.

Cast & Crew Announcement may be found HERE.

"Be Our Guest" as we remember a tale as old as time!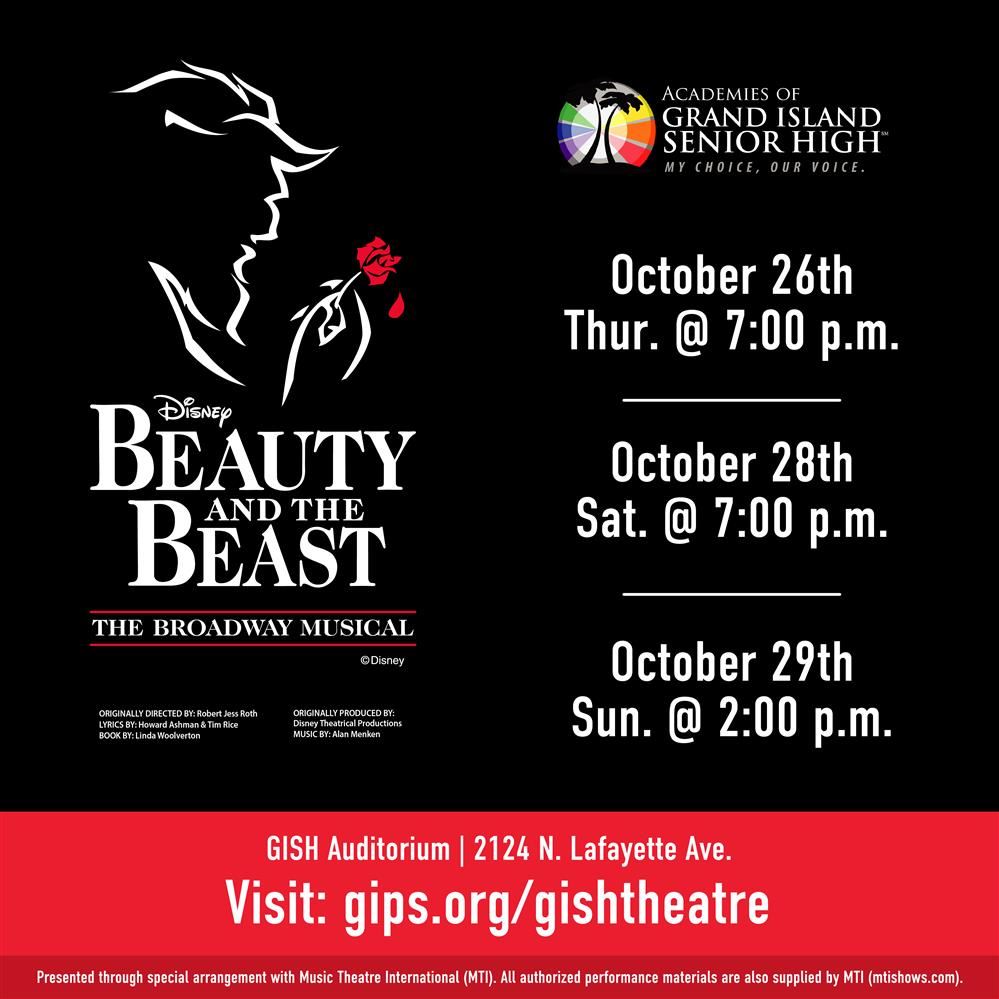 The full GISH Theatre 2023-24 Season Lineup will be announced later in the Fall.

Watch this space for updates!

#WearPurpleBeGold