Return to Headlines
GIPS Names Stephens New Associate Superintendent & Rolls Out New Look for Secondary Leadership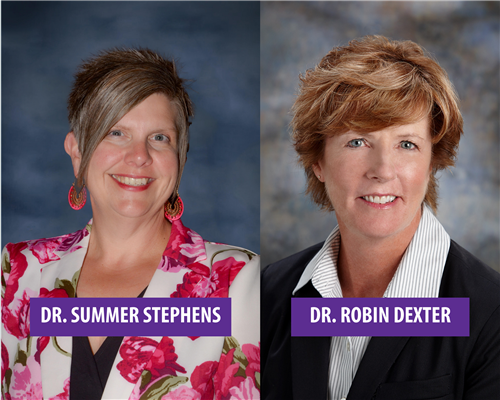 May 19, 2023
A new face will be joining the district leadership team at Grand Island Public Schools!


Dr. Summer Stephens will join GIPS as the new Associate Superintendent of the district starting this summer.


Throughout her 20-plus years in public education, Stephens has a strong track record of championing students, building unity within teams, and leading through cultural and curricular shifts. Most recently, Dr. Stephens was named a finalist for the Commissioner of Education for the State of Nebraska. With strong roots in the state, she carries experience from Bellevue Public Schools, Beatrice Public Schools, and Norris Public Schools. Beyond Nebraska, she was also named the Nevada Superintendent of the Year in 2023 for her work leading the ChurchilL County School District for five years. Stephens carries a Doctor of Education and Educational Administration degree from the University of Nebraska–Lincoln, a masters of Educational Leadership from Doane College, and administrator certificates from Wyoming and Nevada.


Speaking of her exciting move to GIPS, Stephens shared:
"I am really, really excited to be part of the work GIPS is doing and want to honor the tradition of what their schools have done in the past. Throughout my time in Nebraska earlier in my career, I would consistently look to Grand Island for inspiration and insight on how best to champion students and staff. I'm proud to be joining a district that advocates for all learners. My aim is to bring positive energy to the good things taking place in the district, to support students and staff, and continue collaborating with community partners. It'll be great to be part of GIPS!"


Dr. Robin Dexter will now be serving as GIPS Chief of Secondary Education. She will continue with some of her current Associate Superintendent work as she transitions duties over to Dr. Stephens. Additionally, Dr. Dexter and Dr. Stephens will also be picking up some of the duties previously performed by Mr. Dan Phillips and Dr. Ashley Tomjack. Mr. Phillips has moved to become the Director of Academies at Metro Nashville Public Schools. Dr. Tomjack will be assuming duties as superintendent for the Centrura school district this summer.


Also part of the Secondary Education realignment is a new Director for the GearUP Promise program at Grand Island Public Schools. As Dr. Alison Bailey, previous GearUP Director, was recently appointed Director of the Center for Faculty and Staff Development at University of Louisiana at Monroe, the district looked to promote from within to lead the program.


GIPS is pleased to share that Mrs. Amber High will be serving as the new GIPS GearUP Promise Director for the upcoming year. High has been with the district for eight of her total 18 years in education. High has served as Middle School Art Teacher, Gifted & Talented Specialist, GearUP Academic Coach, Social Emotional and Creative Arts Teacher for GIPS.


Looking ahead to the bold Middle School revisioning process, continued growth in the Academies, and progress in district leadership, GIPS is energized by the new structure of Secondary Education.


Mr. Matt Fisher, GIS Superintendent affirmed:
"We are very excited to have these three ladies moving into their new roles. They all bring unique talents and a high level of adaptability. As we look to revise some of our district structure, having these strong leaders in place will be critical."


As these leaders look to move into their roles early this summer, the district will be scheduling opportunities for staff and families to connect with them before the next school year. Grand Island Public Schools is excited for what the future holds for these leaders and how they'll help shape the future of our students and staff support!

#WeAreGIPS