Return to Headlines
GIPS & CHI Health St. Francis Invite New Partners to Join Medical Academy Facility Project


Rising costs bring more opportunities to champion innovative education
Grand Island Public Schools (GIPS) and CHI Health St. Francis have been collaborating on a new initiative to transform the hospital's 8th floor into a "school within a hospital." A bold endeavor that would culminate in the Academy of Medical Sciences (AMS) of Grand Island Senior High (GISH) eventually relocating to the new state-of-the-art facility. The space featuring classrooms and simulator labs will provide students with unique hands-on learning experiences.
The AMS is one of the strongest, most actively growing academies at GISH and shows no signs of slowing down under the leadership of GISH Administration and their team of incredible educators and counselors.


The goal has always been to fund the relocation project through generous donations from vested business partners and the community ra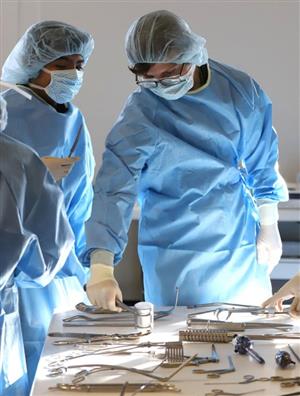 ther than relying on tax dollars. GIPS pledged $1 million from the special buildings fund while St. Francis pledged the use of the hospital's 8th floor for 15 years, a value of over $4 million. Generous donations from JBS, Five Points Bank, Grow Grand Island, Sunderland Foundation and others helped funding grow.


While momentum in year one of the fundraising campaign has been strong — a new hurdle has arrived, inflation.


With the rising cost of materials, supply chain uncertainty, and the continued inflation peaking at over eight percent, the construction projection has nearly doubled in cost, from $7 million to now $12+ million. To date, we have received $2,830,000 in donations and pledges for the project. Those monies will remain specifically committed to the construction endeavor as anchors in education and healthcare support.


As the building project moves forward, AMS will continue providing exciting learning opportunities through their facilities and resources at the Grand Island Senior High main building.
"The central Nebraska medical community and our patients rely on the next generation to provide quality healthcare," St. Francis President Ed Hannon said. "The Medical Academy is an effective and forward-thinking way to keep us all healthy and thriving for years to come. We invite others to join us in investing back in our community. St. Francis and GIPS remain committed to this project and making these students' dreams a reality."


Due to the staggering uptick in financial need, the question remains:


What is the responsible way forward to champion learning and community impact?


The GISH Academy of Medical Sciences (AMS) boasts 391 students this year and has graduated over 400 students over the last three years. In that time, every student graduated having earned their EMS certification while completing job shadowing, internships, and capstone projects – all alongside their core classes and hands-on learning opportunities. Many students are caring for patients as CNAs, health care techs, EMTs and admissions clerks–crucial roles that are hard to fill for the hospital as a part of the Academy. Moreover, the program is designed to equip all AMS students with the opportunities to step immediately into the workforce after graduation or confidently venture to additional education at the university level.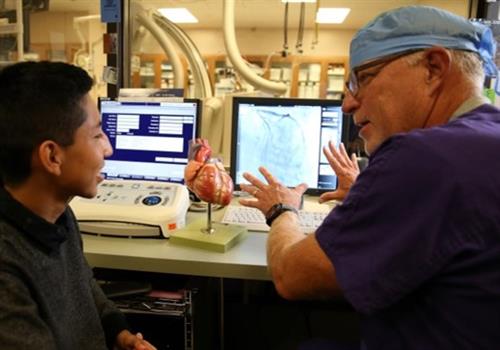 What is the opportunity?


Despite inflation, the vision is to expand Grand Island as a growing medical hub in central Nebraska is lofty but necessary.

With that, GIPS issues an open invitation to additional partners to join the effort.


"Staring at a new $12+ million price tag means we have to be flexible and proactive." Dr. Tawana Grover, GIPS Superintendent, shared, "We want nothing more than to bring the vision of a brand new medical school facility to life for our students. And we will. Now, we're simply at a point where we have an opportunity to re-evaluate and determine the next best step. Whether that's at an existing facility, a different location or a new build – no matter the direction, we want our students, families, teachers, and community to know we remain committed to providing world-class education and learning opportunities. Our community deserves that. Grand Island Public Schools views itself as a contributor in supporting the healthcare demand in central Nebraska."
What is the plan going forward?


The door is open for friendly collaboration as both partners look to either move forward with the current location or seek our additional innovative prospects. Both St. Francis and GIPS recognize that may include looking at transforming existing school district facilities, moving the building plan to a different location, or staying the course at St. Francis. Other interested organizations or potential business partners are encouraged to reach out to join the conversation.


While the location of the "school within a hospital" is still in the planning and fundraising phase, the future is bright for the GISH Academy of Medical Sciences and healthcare in the community.


What's next for fundraising?


The Grand Island Public Schools Foundation has carried this banner for the last year and is excited about the growing possibilities for the building project.


"For the Grand Island Public Schools Foundation, our focus is always on the students and what we can do to provide them with educational opportunities to thrive and dream big." Kari Hooker-Leep, GIPS Foundation Director, continued, "The Foundation is committed to moving forward in collaboration with GIPS and its partners in making the Academy of Medical Sciences the best it can be for these learners and future medical professionals. We are grateful for the generous support we have received along the way. We have partnered with wonderful donors alongside St. Francis to help champion this project for the Academy of Medical Sciences. We believe in this vision and look forward to continuing to be part of its growth in the future."
"We are appreciative of our incredibly generous donors and welcome new champions to join our cause," said Melissa Griffith, director, St. Francis Foundation. "Our partners believe in the potential this initiative has in further positioning Grand Island as the region's destination of choice for medical care. More than that, ​​they value our youth. They are doing all they can so our next generation can build healthy and successful lives here in Grand Island."


As potential new partners join the project, the GIPS Foundation will do what they always have – be vocal, vibrant stewards of connecting generous leaders and organizations with opportunities to make a financial impact.


"Today's students are tomorrow's workers." Dr. Grover reminded, "When educators and employers team up to address workforce challenges, everyone benefits – students, families, employers, everyone. This project remains a focal point for GIPS, donors, and our community champions because it represents so much of the good we're aiming to provide for Grand Island. We will move forward creatively and together."
Donation inquiries may be shared with the GIPS Foundation at 308.395.5525 or foundation@gips.org or the CHI Health St. Francis Foundation at (308) 398-5400.
To join the conversation for potential project partnership, please reach out to Grand Island Public Schools at 308.385.5900 or communications@gips.org.