Return to Headlines
Paraeducator Support - A Message from Dr. Grover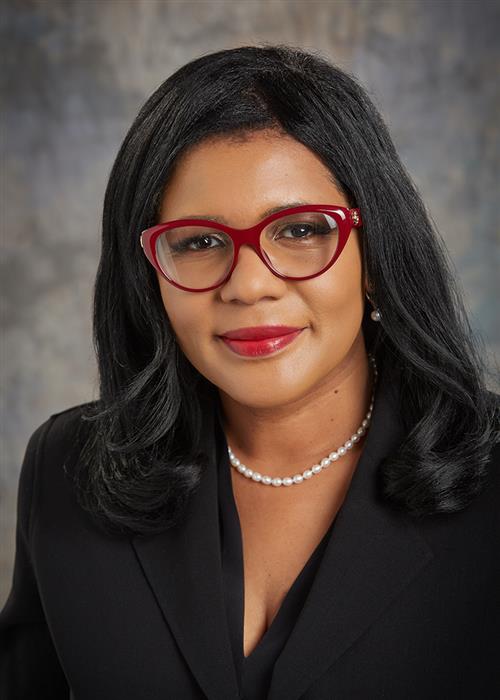 Last semester's Superintendent Listening Tour was an eye-opener for me, just as the last one was a few years ago. The insights, concerns, challenges, and ideas our staff shared with me at each of our buildings were more meaningful than I can capture.

What I marveled at most in our conversations was the generous display of selfless advocacy our teachers all displayed on behalf of their colleagues. Some of them were in rooms that carried tears, or heavy stories that were difficult to hear, or victories of professional growth, or joy for investing in children, or the understandable exhaustion of coming face-to-face with burn out. All of it was real; all of it valid.

Moving forward, it has been my goal and the goal of our administration to take what our staff vulnerably shared and let that fuel much of how we adjust, grow, and respond.

Throughout our time spent together at those sessions, one common theme surfaced (among others) in every single building:


Issuing the charge to provide better support and opportunities for Paradeducators.


While we still have quite a way to go on some sought-after details, I wanted to provide an honest update of where we stand regarding paraeducator support.


Here are three notable updates:


Our Board of Education will be hearing this week the first reading of a proposal to approve a $320,000 incentive package to increase compensation for our Special Education Paraeducators.


Ask anyone in our Special Education department and they'll tell you their paras are anchors for their students and the staff they support. I think we can all agree they deserve more than we have been able to award them in the past. Our Special Education Paras inspire us each and every day.


Through strategic utilization of IDEA-ARP (Individuals with Disabilities Education Act - American Rescue Plan) Funds and through the repurposing of IDEA (Individuals with Disabilities Education Act) carryover funds, this incentive package would include three forms of compensation:


One-time retention bonuses for special education paras who have worked for the school district for at least two years or more, with bonuses ranging in value from $500 to $2500 based on their years of service to the school district.

A minimum wage guarantee of $15.00 per hour for all special education paraprofessionals beginning with the 2023-24 school year.

A $0.25 per hour increase in hourly wage above and beyond the standard classified pay increase beginning with the 2023-24 school year.


We are, finally, able to show our gratitude for the enormous hearts of our Special Education Paraeducators in a more tangible way, pending Board approval in December.


For our General Education Paras, we are hopeful your time is soon arriving.


The Board and our district administration want nothing more than to provide a sizable, sustainable pay increase for all of our beloved staff. While our teachers received a three percent pay increase this year, we recognize there is still work to be done in this regard.


For our paraeducators, no one has perhaps advocated for stronger support for their efforts than our classroom teachers. They see the meaningful impact our paras bring to our kids and want to do right by them as does all of GIPS. While we do not have a tangible announcement at this time, I can promise we are working to find a way to make this a reality – to better champion your tangible support and compensation. I know this is far from a perfect answer, but please know making a better financial position for all of our paras is a district priority.


The "Para-to-Teacher" program is underway and we have 6 of our paras enrolled!


We're excited about what this professional development opportunity may bring to many of our dedicated paraeducators that have a desire to grow into classroom teachers! I firmly believe one of the best ways to cultivate more great teachers for GIPS is to invest in our own.


Through this program, we are able to provide support for the Wayne State para-to-teacher program with a $1000 stipend for each year (and a computer) of the continuing education. If this opportunity sounds like something you may want to pursue, please reach out to Mr. Brian Kort at bkort@gips.org.


We as a district are committed to continuing the work of exploring better opportunities to advocate for our staff and their place here at GIPS. Look to this space next week for more progress updates.


If nothing else, I want to affirm the work all of our staff are accomplishing. We are here for the kids and we are here for each other. Nothing brings me greater joy than to see our incredible educators bring hope and opportunity to our students.


Thank you for your continued support!
- Dr. Tawana Grover
Superintendent, Grand Island Public Schools
#BoldlyGIPS