Return to Headlines
Westridge Principal Retiring - Thank You, Mr. Wolfe!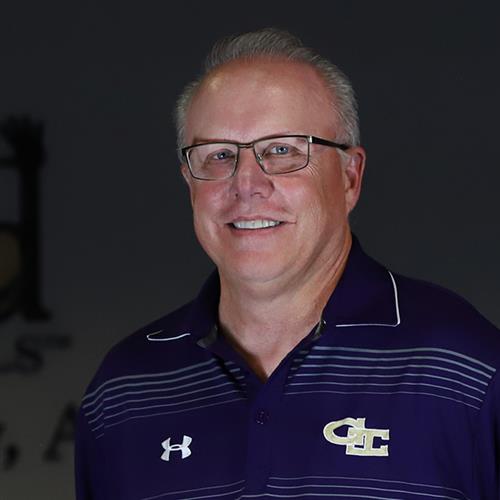 After a noteworthy career in education, Brad Wolfe has shared that he will be retiring at the end of the current school year. We are understandably sad to see him go but are incredibly grateful for the lasting impact and positive leadership he has brought to Westridge Middle School and all of Grand Island Public Schools.

Mr. Wolfe served as Principal at Westridge Middle School for the last 12 years. Prior to leading Westridge, Wolfe served as Principal at Newell Elementary for 12 years. Throughout his time leading Westridge he remained a voice of staff support, student achievement, and equity within the district. Those that have had the opportunity to work with Mr. Wolfe knows first-hand that his influence has been invaluable.

Mr. Fisher, GIPS Interim Superintendent, saluted Mr. Wolfe's meaningful career:
"Mr. Wolfe has done an outstanding job of leading within the GIPS district. I had the privilege of working with him as a parent when my child attended Westridge, and always found him to be a kind, caring professional. I certainly wish him all the best as he enters this next chapter in his life, but know that his leadership will be missed."

We cannot thank Mr. Wolfe enough for all he has done to champion students, families, and staff and for moving GIPS forward.

Mr. Wolfe shared:
"I've decided to retire and spend more time with my family and pursue other interests. I've enjoyed connecting with students, families, and staff during my time as an administrator. I truly respect everything all staff members do to provide students with opportunities to be successful and enjoy their experiences. Even though I will miss the daily interactions a school day brings, I will have lots of memories to take with me for a lifetime! I wish the Westridge community and GIPS nothing but the best as they continue to do great things in the district."

As Mr. Wolfe settles into a well-deserved retirement this summer, GIPS will be looking to find the right new leader to help Westridge Middle School venture into its next chapter. We will share more as the process develops.

Thank you, Mr. Wolfe, for being a true difference maker at Westridge, Newell, and Grand Island Public Schools!

#WeAreGIPS